As homeschool moms many of us come from single income families.  We pinch and squeeze and tighten the budgets like no body's business.  As a single income homeschool family, I know that just about any of us could use an extra $500 to use on homeschool supplies, field trips or even a coop class you didn't' figure you would be able to swing.
At this time, if I won this giveaway, I would buy a fabric cube for each of my children, one for my planning tools, one for completed work, and one for family school.
Any homeschool family could use this wonderful pencil sharpener. We actually already own this baby, and LOVE it!!
You could subscribe to a year's subscription to LessonTrek and  be able to plan and record your entire homeschool year in a professional format.

You can add another wonderful history resource to your homeschool, helping you teach history for a strong Christ centered literature based
perspective.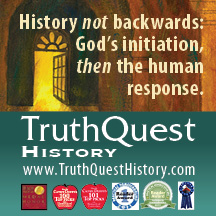 These are just a few of the things I would get for our homeschool to make this year.  I would use some of the leftover money for field trips, special rewards for extra hard work on challenging concepts, books my children want, and craft or hobby supplies.  What would you purchase with an extra $500 to spend on homeschool supplies?
In order to win this prize, you must have a Paypal account.a Rafflecopter giveaway
Be sure to visit all of the hosts of this giveaway for more homeschool ideas!!